As always, we encourage readers to leave book reviews on their platforms of choice. We recently wrote directions on how to do so. Read those here. Reviews help other readers find and choose Parisian Phoenix books, give us increased exposure and rank among the algorithms and also qualify books for certain advertising opportunities. So even if you don't say much, even if your message is simple, please say something.
Don't forget— ebook readers who don't mind leaving reviews can always receive free advanced copies of books through NetGalley. Sign up as a reader/reviewer on NetGalley and request books from your favorite genres. Publishers pay NetGalley to coordinate this service so that new books arrive in the marketplace with reviews. That's how important reviews are.
Goodreads is designed to be a social media platform to exchange book reviews with friends and track your reading.
What We Are Reading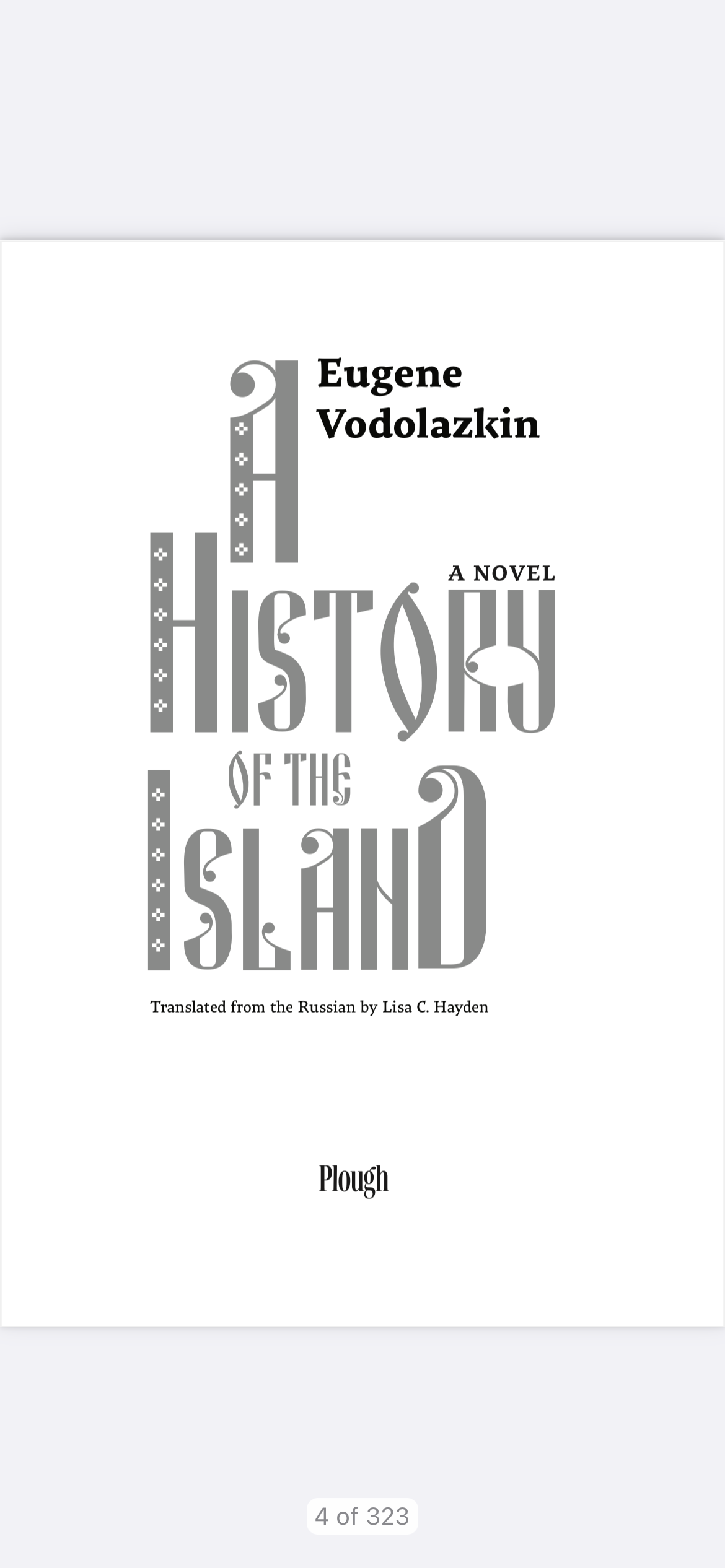 I Scream Man by Katherine Ramsland. Her nonfiction book Ghost is referenced in the Parisian Phoenix novel Courting Apparitions. Katherine's nonfiction book Piercing the Darkness: Undercover with Vampires in America Today is the book that made her one of Angel Ackerman's idols— as a woman and as a writer. Google Katherine, you won't regret it.
A History of The Island by Eugene Vodolazkin. This fictional history book about a made-up island is available on NetGalley. It has some lovely book design and reads like a real history of a land that may soon lose its culture due to imperialism or colonialism. (That's a guess, just a hypothesis.)
A proofreader's copy of a new anthology from self-published author Rachel Thompson, who contributed to Not an Able-Bodied White Man with Money.
Cooks Illustrated, we like the words, the pictures and the food. Speaking of print magazines, add the recent issue of Poets & Writers to that list and IBPA Publisher, put together by the Independent Book Publishers Association.
City of the Dead by Jonathan Kellerman, everybody needs a "beach read."
An advanced review copy of Alice Versella's new poetry book, A Psalm for the Weary. Her previous release was When Wolves Become Birds.
Unlikely Animals by Annie Hartnett. A woman comes to a small town in New Hampshire to care for her poetry professor father who now sees imaginary animals.
Echo City Capers Jr., by Ralph Greco Jr. and Joe Swarctz, children's book duo
Crowbones, (audiobook) from the end of the fantasy series The World of the Others, by Anne Bishop
What We Are Enjoying
Tea, specifically lavender on the herbal side, and Valerian to wind down, and Rooibos when watching our blood pressure
@StayTheRex on Instagram. Young family from Philadelphia bought a dilapidated motel near Promised Land in the Poconos (about an hour from the Lehigh Valley where Parisian Phoenix hangs its hat) and renovated it into an amazing destination.
Service Dogs. Watch this space for more on that in future editions.