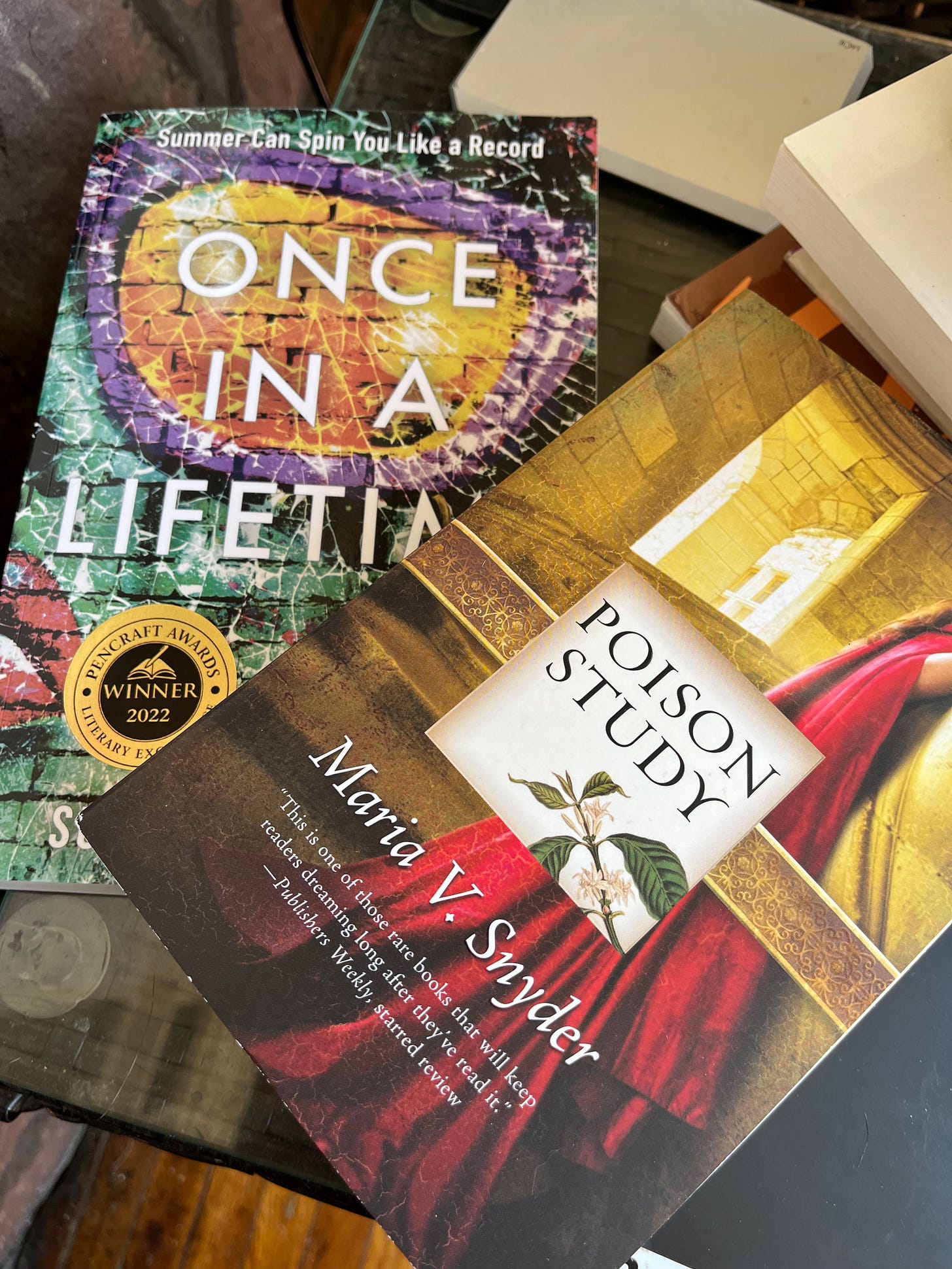 I purchased Maria V. Snyder's first book, Poison Study, at the Greater Lehigh Valley Writers Group Write Stuff conference where she served as keynote speaker. I've been meaning to read the book for a decade.
Maria gave a very eye-opening keynote address at the conference about her career, and how much of it she owes to the Australian market, and her current strategic move into hybrid publishing. Maria's books "earned out" her advances, as they say in publishing, but she still got dropped with recent consolidations and staffing changes.
More information about my experience at the conference can be read here.
And if memory serves, I believe she attributed this turn of phrase to the Australians: pioneer versus homesteader. Now, in my twenty-somethings, I made an effort to hone my craft and traditionally publish my novels and that's when I started hearing conversations about planning your stories.
"Do you plot?" people would ask, "or do you write and see what happens?"
Somewhere in my child-rearing years, this became "plotter" and "pantser," as in fly-by-the-seat-of-yours. And I have heard European authors refer to it as "plotter" or "discover writer."
But I like this concept Maria mentioned in her keynote. Are you a pioneer— seeking to explore and see what you find and build something from it or are you a homesteader— carefully building your own ecosystem one careful decision and effort at a time?