Gayle Hendricks has released a peak at the cover for Larry Sceurman's second book, Coffee in the Morning.
The official release date for Larry's book has not been set, but we expect it to arrive in early May.
From the back of the book:
Larry Sceurman's second book, Coffee in the Morning, presents a collection of nostalgic short stories celebrating 20th century Americana, capturing the hopes, dreams and fears of multiple generations and different life circumstances. Similar to his first book, The Death of Big Butch, this carefully curated collection blends his experiences as observer first and storyteller second.
These sixteen stories weave from the backyard into diners and into forests, capture the other-worldliness of fairytales and the grittiness of misfortune. So visit the general store to discover the hero, explore perspective from the pawnbroker shop, pay your parking tickets, sleep beside the Jersey Devil, and never underestimate the power of a good Pennsylvania Dutch pie.
OTHER UPDATES
Thurston Gill now has an author page on the Parisian Phoenix website— check it out at ParisianPhoenix.com/Thurston. Did you know that Thurston intends to provide lessons in enacting the principles of Phulasso personal protection through workshops?
In addition to his full-time professional work overseeing security for a large online fulfillment warehouse, Thurston teaches through Worldwide Training Academy Services. For information on his upcoming classes, click here.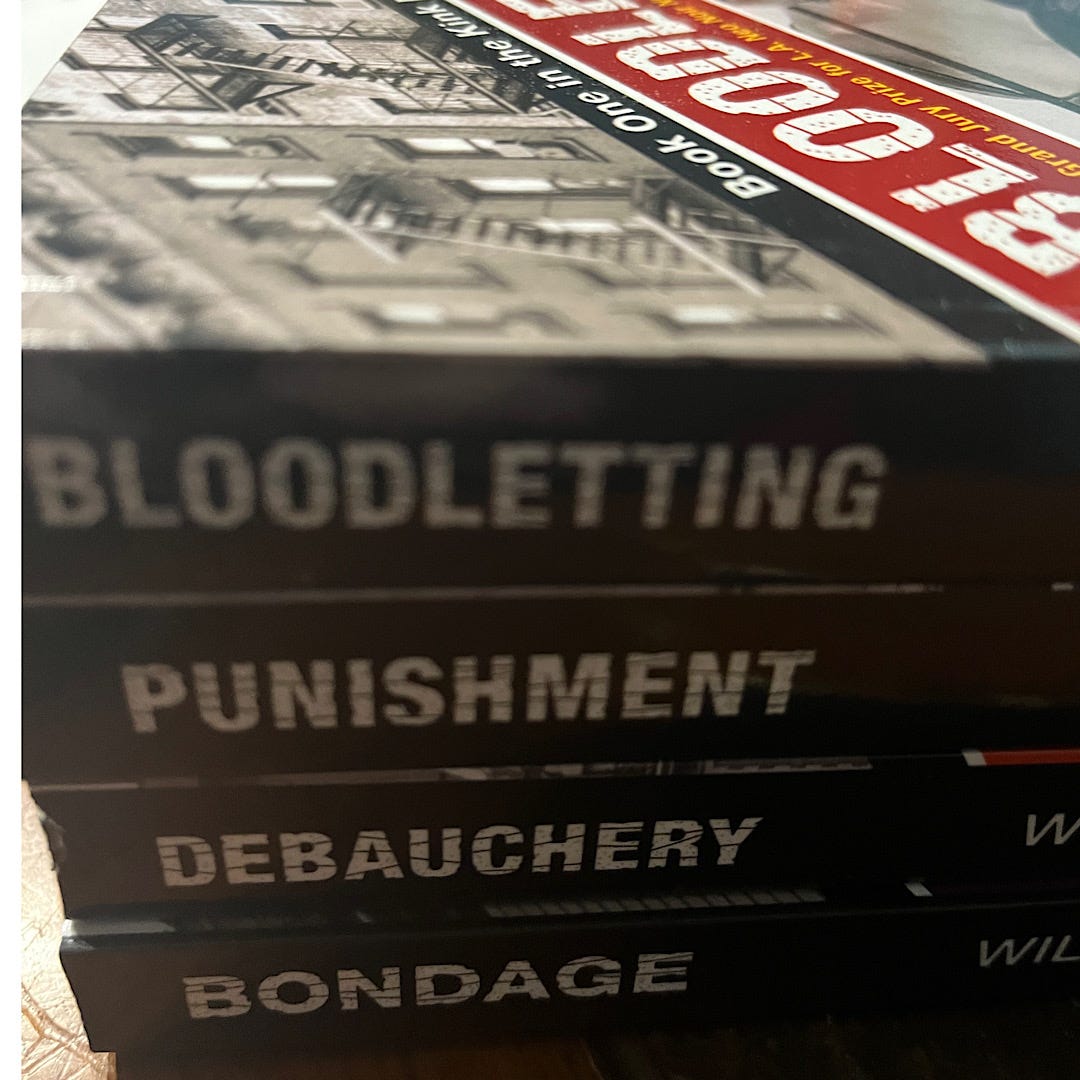 William Prystauk, who had an essay in last year's Not an Able-Bodied White Man with Money anthology, has delivered inventory of his four book Kink Noir series for us to sell at the April 29 event. Bill's books are detective novels set in the BDSM community of New York City. ** These books have erotic, kinky sex so plese read with discretion **