This blog post is a reminder to mark your calendars for April 29 and celebrate National Independent Bookstore Day with your local bookstore or if you are in driving distance, come see us at Easton's Book and Puppet Company. And remember in addition to our events with Echo City Capers, Larry Sceurman, Thurston Gill, Nancy Scott and Darrell Parry, there's also the Arts Community of Easton Open Studio Tour.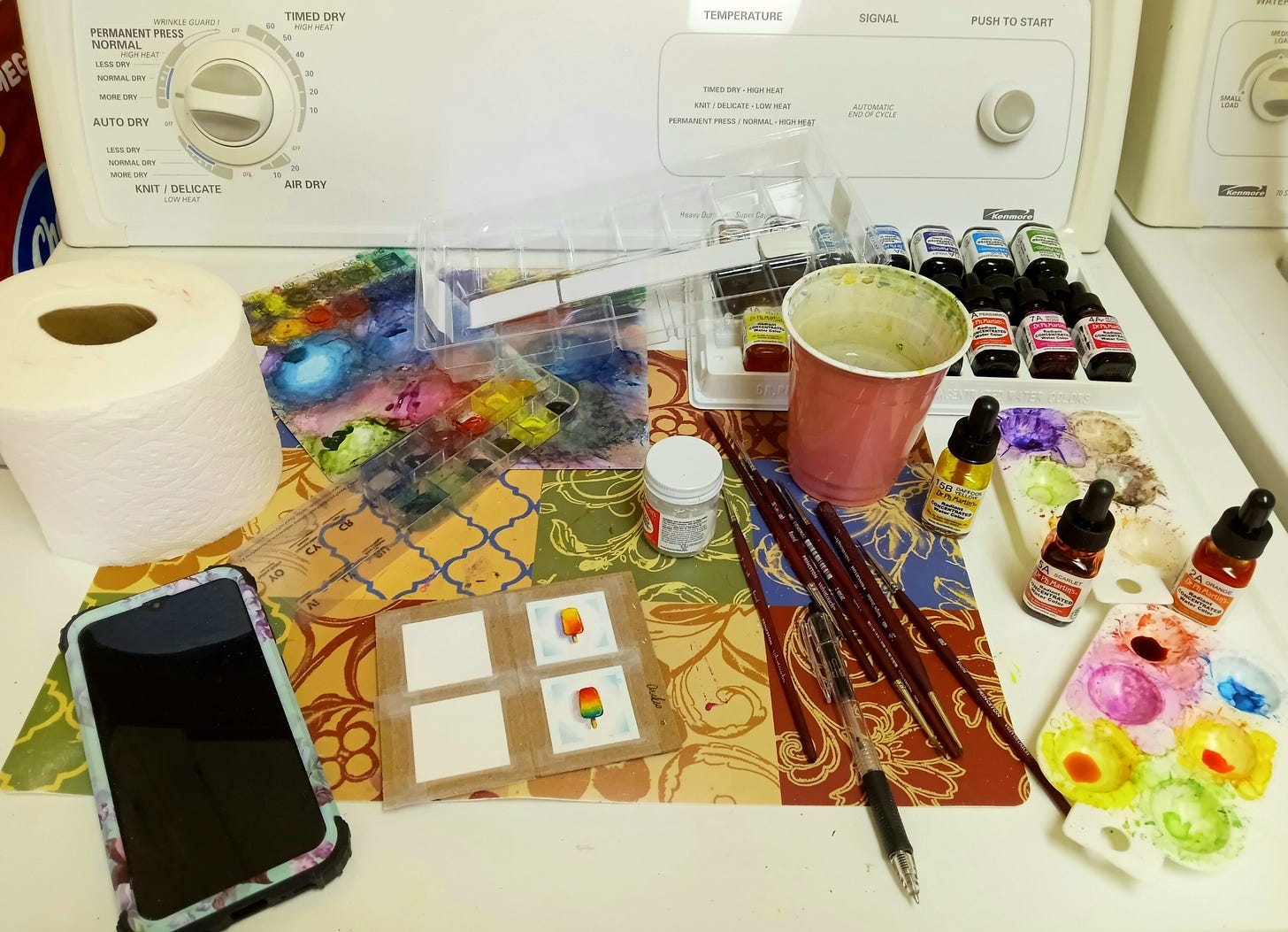 Speaking of the Arts Community of Easton, ACE member Maryann Riker has painted covers for both Darrell Parry's Twists: Gathered Ephermera and Thurston Gill's The Phulasso Devotional. Maryann shared a photo on social media of her own studio, which, because she typically paints miniature watercolors, is the top of her dryer.
Just a great reminder that you don't have to have a fancy studios or all the craft supplies to be an artist. Creativity finds its way out regardless of where and how.